Our markets
Germany
Doing business in Germany
Germany is the largest economy in the EU and the fourth largest in the world. It is very innovative and strongly export-oriented. Germany's most important trading partners are the countries of the European Union, the USA and China.
Germany is one of the countries with the highest employment rate in the EU, youth unemployment is only lower in the Czech Republic. More than 99 percent of German companies are medium-sized.
Germany is not only a country of great innovations in environmental technology, the future lies in Industry 4.0. In 2020, Germany was in first place in a European comparison with 62,105 patent applications.

Our sales partners in Germany
Since 2009, we have been doing nothing else than connecting sales partners at all levels in our focus sectors HVAC, environmental technology, building technology and renewable energies.
In numerous projects, we have supported our customers in setting up and expanding their network of sales representatives, in finding the right sales professional, from field staff to managing directors, or in looking for sales experts who represent foreign manufacturers in Germany and set up a sales network here.
Here's what some of our clients say:
(…) The pre-selection of the applicants showed us that ECO-EXPORT was really "on board with us" in order to bring us forward in sales. (…) READ MORE
– Achim Boll – Sales Manager D-A-CH – SALUS Controls GmbH
(…) What was decisive for us was that it wasn't just an advertisement that attracted random applicants. Rather, the ECO-EXPORT team actively researches and telephones exactly according to our specifications and delivers top applicants – real hits in the truest sense of the word. (…) READ MORE
– Michael Bader – General Manager – magnetic GmbH & Co. KG
Market info
Heating, cooling and ventilation in Germany
Heating 40 million homes – the hurdles to phasing out fossil fuels in German basements
With half of all homes heated by natural gas and an ageing population of oil-fired heating systems waiting to be replaced, the heating sector is attributed with "enormous potential" to cut CO2 emissions. About 9.4 percent of Germany's total CO2 emissions in 2018 went on keeping 83 million people's homes warm and supplied with hot water.
Source: https://www.cleanenergywire.org/factsheets/heating-40-million-homes-hurdles-phasing-out-fossil-fuels-german-basements
Germany's 'summer package' to focus on heating sector revamp
Germany will seek to shake off its dependency on Russian gas with a new heating strategy focusing on district solutions and a mandate to make heat pumps mandatory as of 2024. The "trigger point" for these changes will be the replacement of a heating system. "In Germany, on average, 800,000 heaters are replaced every year," Graichen said at the end of April.
Source: https://www.euractiv.com/section/energy-environment/news/germanys-summer-package-to-focus-on-heating-sector-revamp/
Towards a successful thermal energy transition in Germany
The study "Opportunities and risks for Germany's heating industry in a competitive global environment" sets out the contribution that heat pump technology – and the German heat pump sector in particular – can make towards achieving global climate goals.
Source: https://www.pwc.de/en/energy-sector/the-german-heating-sector.html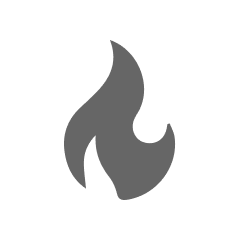 Sanitary and water in Germany
coming soon
more articles will be shown shortly.
Source: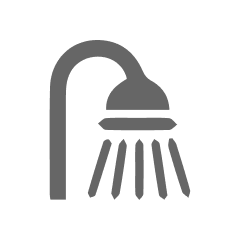 Green Tech and renewable energies in Germany
coming soon
more articles will be shown shortly.
Source:
coming soon
more articles will be shown shortly.
Source: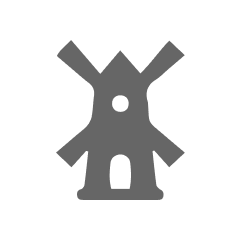 Find the right sales agent in Germany
Punctuality and accuracy are very important in Germany – that's what the country is known for. Be sure to show up to meetings on time and well-prepared, which can mean getting there a few minutes before they start.
Most German companies are not organized in a hierarchical manner, and independent work is required. The employee is responsible for a task and gives timely feedback if there are problems.
Touching beyond a firm handshake is inappropriate, but looking into each other's eyes is a sign of attentiveness and interest in Germany. Ladies should be greeted before gentlemen, as should older participants before younger ones. If the interlocutor has a title such as professor or doctor, you should also address them with the corresponding title.
A little small talk is fine as a greeting, but then you get down to business rather quickly. The discussions are focused on content, because you want to convince with skills. That creates trust. Criticism on a factual level should be made privately, do not take criticism personally. Germans are considered to be very direct and don't mince words when it comes to the matter at hand. They like it when things are honest and no faces need to be saved.
A calm and objective communication style is important in meetings – even in difficult negotiations. Avoid interrupting your counterpart. Nevertheless, a sense of humor, often spiced with irony, is appropriate from time to time to loosen up a meeting. But be careful not to hurt anyone or exclude groups – the gender and inclusion issues have become more and more important in recent months and years.
The first impression and thus also the external appearance play an important role. Improperly dressed business people are seen as less competent by their peers, so make sure you dress appropriately. For men this is usually a suit with or without a tie, for women a suit or pant suit and subtle make-up.
Need some help?
If you need further information, please contact us and we will be delighted to help you.