Our markets
Spain
Doing business in Spain
The recovery of the Spanish economy is taking a little longer than expected. After the big crisis in 2008, Spain slowly recovered, but was recently slowed down again by the pandemic and inflation.
Spain's economy grew faster last year than it has in the last 20 years. Even if unemployment – especially among young people – is still very high, tourism is driving economic output up again. However, the pre-crisis level should not be reached again until autumn 2023.
Extensive legal changes in the field of renewable energies and, among other things, the grants from the Next Generation EU program are having a positive effect on economic development. With its potential for renewable energies, Spain is right on trend. The demand for self-consumption solutions is increasing by leaps and bounds. The development of a hydrogen economy also promises future opportunities.

Our sales partners in Spain
Not just since the relocation of our company headquarters to Spain we have carried out many sales professional searches in the field of HVAC, energy and environmental technology in this country. Many of our sales representatives are also well networked across the border in Portugal and are active in sales over there. In this way, our customers can use synergy effects when looking for a suitable sales partner on the entire Iberian Peninsula. You can also benefit from our good relationship with Deutsche AHK in Madrid when you are looking for sales representatives and sales agencies.
Here's what some of our clients say:
(…) We were very satisfied with the results of the search in Germany – so much so that we then commissioned ECO-EXPORT to look for a new sales partner in Spain! Here, too, we were very quickly suggested a partner with whom we immediately sealed the cooperation. (…) READ MORE
– Lisa Sönnichsen – Head of Sales – FFG Umwelttechnik GmbH & Co. KG
Market info
Heating, cooling and ventilation in Spain
Solar district heating on the starting blocks
The Spanish solar district heating market is still in its infancy. Among the 500 district heating networks in operation across the country totalling more than 1.6 GWth only seven use solar heat, according to the Association of District Heating and Cooling Companies (ADHAC).
Source: https://www.solar-district-heating.eu/spain-solar-district-heating-on-the-starting-blocks/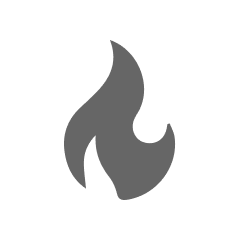 Sanitary and water in Spain
Barcelona, Spain: world's first urinal measuring users' hydration levels
This innovative system non-invasively measures hydration levels via urine analysis, offering users real time results on an integrated screen. One of the advantages of the Smart Urinal is that no plastic material is needed to perform the analysis, resulting in a significant reduction of plastic waste material and, consequently, producing a positive impact on the environment. The use of this system by 100 people will save almost 3 tonnes of plastic and the equivalent of 10.5 tonnes of CO2 emissions over the course of a year.
Source: https://www.export.roca.com/news/the-worlds-first-urinal-measuring-users-hydration-levels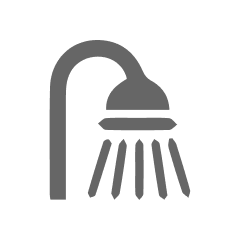 Green Tech and renewable energies in Spain
Spain's growing attractiveness for renewable energy investment
Spain has moved up one place in the ranking of the most attractive countries for investment in renewable energies, and is now ninth in the world. This is one of the most significant details from the biannual Renewable Energy Country Attractiveness Index (RECAI) report, prepared by EY and now in its 59th edition. The podium is occupied by the United States, China and the United Kingdom.
Source: https://www.investinspain.org/en/news/2022/ey-report
Spain will remain one of the largest PV markets in the world in the coming years
To increase the installed power in this sector, in June 2021 the government allocated through the Royal Decree 477/2021 450 million euros to be transferred to the Autonomous Communities, dividing the ceiling into three sectors: residential, tertiary and public administration 200 M€, industry and agriculture 150 M€ while the remaining 100 M€ to the commercial sector.
Source: https://www.vpsolar.com/en/the-pv-market-in-spain-promises-to-be-one-of-the-most-interesting-in-the-coming-years/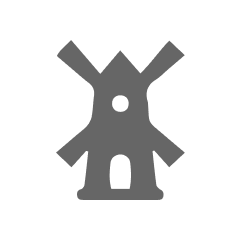 Find the right sales agent in Spain
When planning your appointment, take into account that the Spanish working day begins around 9 am and usually ends late in the evening – a siesta between 2 pm and 4 pm is quite common.
Spaniards have an average of 30 vacation days, which they usually spend almost entirely on August and Easter. You shouldn't make any appointments around Christmas either.
Spaniards are a comfortable, easy-going people – also in business life. Of course they take their work seriously, but they are not too stubborn and do not put themselves under unnecessary pressure. Frequent coffee breaks at meetings are good for the atmosphere. Even if the handling of time in Spain is quite flexible, you should come to business appointments on time.
Spanish people need a respectable lead time to get to the point. So always plan a little more time and be prepared for an extensive round of small talk! small talk – e.g. B. about family, art, architecture and football – is very important and sometimes lasts longer than the actual business conversation. Nevertheless, they appreciate efficiency, reliability and direct contacts. We are always looking for consensus and win-win solutions.
If you have built up a solid relationship with your business partner, it often lasts for a long time – even if you should change companies.
Humor plays an important role even in business meetings. However, you should pay attention to how far jokes or ironic remarks can actually be translated one-to-one, because irony and sarcasm are not the most pronounced characteristics of the Spaniards.
Business in Spain is highly hierarchical, with decision-making authority at the top of the company. Decisions are still discussed a lot in the team and therefore take some time. Even so, you may never see the actual decision maker. Find out who is the best contact person for you!
Spanish is usually the language of business, but in large companies you may be able to communicate in English. However, since this is not a matter of course, inquire whether a translator is necessary. If possible, prepare a presentation in Spanish.
On business, men should wear suits with a tie and shirt, even on warm days. Business women usually wear dresses, blouses, skirts or, for example, a smart pantsuit.
Need some help?
If you need further information, please contact us and we will be delighted to help you.