Our markets
Portugal
Doing business in Portugal
Portugal quickly recovered from the downsides caused by the corona pandemic. Since economic output, investments and foreign trade in Portugal are expected to increase more strongly, the key economic indicators continue to point to an upswing. Despite high raw material and energy prices and international supply chain problems, the country is on course for growth.
For the Iberian electricity market, the cap on gas prices for electricity generation was established together with Spain as an antidote to the high energy price increases.
In the long term, Portugal should benefit from having started the energy transition early. In the first half of 2022, almost 60% of the electricity generated on the mainland came from renewable energy sources. These also serve as a basis for producing green hydrogen as comprehensively and quickly as possible.

Our sales partners in Portugal
Not only since the relocation of our company headquarters to Spain have we carried out many sales professional searches in the field of HVAC, energy and environmental technology.
Many of our sales representatives are also well networked across the border in Portugal and are active in sales. In this way, our customers can use synergy effects when looking for a suitable sales partner on the Iberian Peninsula.
Here's what some of our clients say:
(…) We were very satisfied with the results of the search in Germany – so much so that we then commissioned ECO-EXPORT to look for a new sales partner in Spain! Here, too, we were very quickly suggested a partner with whom we immediately sealed the cooperation. READ MORE
Lisa Sönnichsen – Head of Sales – FFG Umwelttechnik GmbH & Co. KG
Market info
Heating, cooling and ventilation in Sweden
What heating system is used in Sweden?
The most common heating systems for domestic use in Sweden are hydronic heating systems and direct-acting electric radiators. Air distributed heat is not common in the domestic sector but is used in office buildings etc. Since heat pumps are mostly used in the domestic sector, this will be the focus in this section.
Source: https://www.osti.gov/etdeweb/servlets/purl/20442140
What are Sweden's energy sources?
Most of Sweden's electricity supply comes from hydro and nuclear, along with a growing contribution from wind. Heating is supplied mainly through bioenergy-based district heating and heat pumps. Most of Sweden's greenhouse gas emissions come from the transport sector, which remains reliant on oil.
Source: https://www.iea.org/countries/sweden
How are houses insulated in Sweden?
The use of stone wool insulation is also in line with Swedish building practices, as stone wool is the most common and preferred insulation material in their industry.
Source: https://www.buildsite.com/pdf/rockwool/CAVITYROCK-Case-Study-1962697.pdf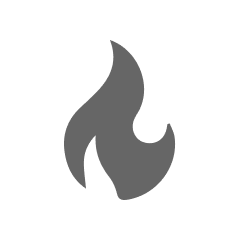 Sanitary and water in Sweden
Who is Sweden Type Approval for?
Type Approval is a Swedish certification scheme for assessment and verification of the compliance of construction products with requirements in the Swedish building regulations.
The Type Approval can be of interest for manufacturers of taps and water supply systems, produced for the Swedish market. A Type Approval from Kiwa is an accredited certification. Working with products that have the Kiwa Type Approval certification support building proprietors and users in validating that a construction product meets the Swedish building regulations when used and installed in accordance with the intended use.
Source: https://www.kiwa.com/en/service2/certification/sweden-type-approval-for-taps-and-water-supply-systems/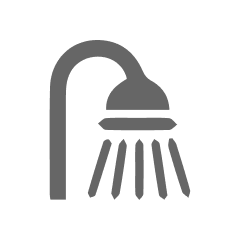 Green Tech and renewable energies in Sweden
Solar market Sweden
The figures showed that 2021 was the country's best year for solar deployment yet, with around 500 MW of new capacity added to the grid. The nation installed 400MW in 2020, 287MW in 2019, and 180MW in 2018. Sweden now boasts around 92,360 PV arrays, with about 26,500 added last year.
Source: https://www.pv-magazine.com/2022/04/01/sweden-deployed-500mw-of-solar-in-2021/#:~:text=The%20figures%20showed%20that%202021,about%2026%2C500%20added%20last%20year
Do solar panels work in Sweden?
Swedish summer is relatively cool and has more hours of sun. So in fact that solar panels actually perform better in a cooler climate, meaning that we have excellent conditions for producing plenty of solar energy in Sweden despite fewer hours of daylight during the winter months.
Source: https://sveasolar.com/blog/is-sweden-perfect-for-solar-panels/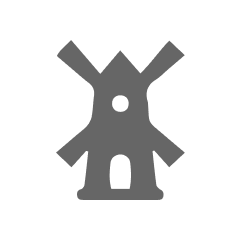 Find the right sales agent in Portugal
The Portuguese working day usually starts at 10 a.m. Meetings in Portuguese business are scheduled a week or two in advance, but to be on the safe side, reconfirm the appointment a day or two in advance.
Since punctuality is seen as respect for the other person in Portugal, you should be on time whenever possible. At the meeting itself, you should address the person you are talking to by their title and last name – such as "Senhor Engenheiro Gomes" or "Senhora Doutora Patricio" – because titles are very important to the Portuguese.
People speak to each other politely, respectfully, calmly and friendly, but not very emotionally.
Should you ever have to criticize a Portuguese partner, do so in private and wrap the critical remarks in friendly words with praise for other things.
In the hierarchically structured Portuguese companies, the highest-ranking person makes the decisions. A challenge can already arise when dealing with secretaries who filter out visitors for higher-ranking executives. Seniority is highly respected.
Business success takes time, as from a Portuguese point of view, cooperation should tend to be long-term and must therefore be carefully considered. You should therefore have plenty of time and patience for doing business in Portugal in order to first build up a solid personal relationship with your partner. Portuguese prefer face-to-face meetings to written and telephone communication. Long business lunches are rather unusual in Portugal. Nevertheless, having lunch together can contribute a lot to positive business development.
The structure also includes a long small talk at the beginning of the meeting. If you are a guest at a company, it is best to leave it to the meeting leader to herald the start of the actual meeting – pushing or hurrying seems impolite. Also, be sure to respect the Portuguese national pride with clear demarcation to Spain and the high value of living traditions, you should not forget to mention the beauties of the country.
The Portuguese tend to be tradition-conscious and status-oriented, which is also reflected in their business attire. Brands and designer labels underline the personal status, the style of clothing is rather conservative. So men wear a dark suit with a shirt and tie, women wear pantsuits or a suit, with the skirt covering the knees if possible.
Need some help?
If you need further information, please contact us and we will be delighted to help you.